Die Cast Diaries – Chapter 11
Hello family, friends and followers,
I'd like to welcome you to another chapter of Die Cast Diaries!
In this chapter, I will be introducing you to one of the most amazing customizers of Hot Wheels and other die cast cars and trucks in this amazing hobby culture. This guy is one of first customizers I met online, not because of Hot Wheels, but because of a childhood friend who we both know. That friend and I were talking about music from our area one day, and he brought up this guy and said I needed to listen to his music. So, I did and after listening to his music, I sent him a DM letting him know who I was and that I appreciated his music and thought he was really talented. We had a good back and forth conversation and just got to know each other. It was awesome. One thing we have in common is the love of Hot Wheels. I told him I was a huge collector and he told me that he customized them. I had to see this for myself, so he sent me a few pics of his customs and I was blown away. I had no idea you could or would even consider taking them apart, repainting them and doing all kinds of cool things to them to make them custom. This guy gets all the credit for me getting into the customizing side of Hot Wheels. Once I knew about this, I started doing more and more research about the hobby and culture and got hooked. It was then that I stopped buying regular Hot Wheels and started buying custom ones from any and every customizer I could get in touch with that was willing to sell their incredible customs to me. This guy is one of the best painters in the hobby, especially when it comes to the rusty look, the barn find look and the weathered look. There are other guys in the hobby that paint this way, but this guy was the first I ever saw and was amazed at how his pieces looked so life like. He hand paints them with brushes, no air brushing. He's an incredibly talented artist, not just customizing Hot Wheels, but he's a very talented rapper from Boston, MA. After reading this interview you will get to know this man and hopefully give him the respect he deserves by going to his social media accounts and checking out his work. If you're a collector of Hot Wheels customs, you need to own some of this mans rusty and weathered Hot Wheels for your collection. So, without further ado, please enjoy this chapter of Die Cast Diaries starring Jay Lane!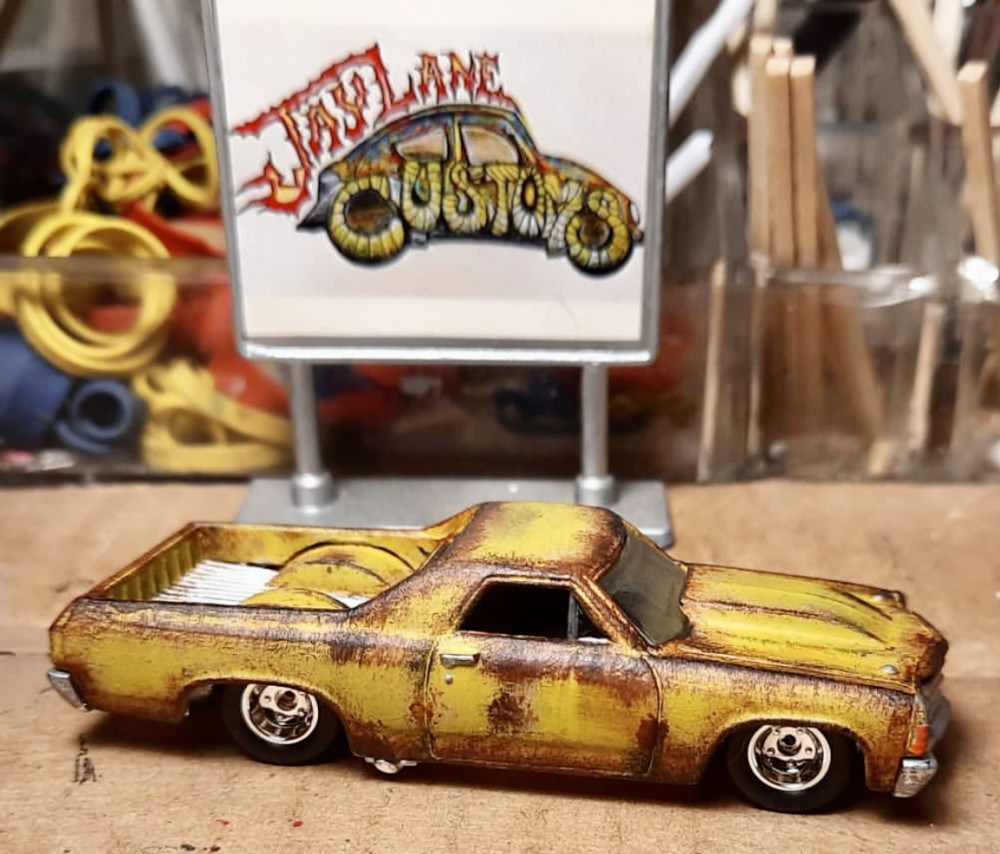 Me: What is your name and where are you from?
Jay: Jay Lane of the legendary rusty tetnis rat rods known as "Jay Lane Customs". I'm from Boston's Metro West about 20 minutes outside of the city.
Me: How old were you when you started playing with Hot Wheels?
Jay: Honestly, I think I came out of the womb and had a Hot Wheels collection, lol. They've always been there in some way shape or form.
Me: How old were you when you started collecting Hot Wheels and other diecast cars and trucks?
Jay: Like most people in the hobby I had a huge collection as a kid. I was all about my cars. Then teenage years and girls became a thing and the cars went in the trash ( I still kick myself in the ass for doing this). I started getting back into the hobby in a serious capacity about 7 or 8 years ago from finding several old Superfast / Lesney Matchbox and Hot Wheels Black Walls
at thrift stores. Started back by collecting diecast pre 1980s.
Me: When did you start customizing Hot Wheels and other diecast cars and trucks?
Jay: You could say as a kid I always wanted to customize my cars. As a 10yr old you don't have the basic art skills or supplies to make anything halfway decent, so like most, I took the "kid painted" route. Whiteout, permanent markers, nail polish etc. Later, as an adult, in my late 20s I was reintroduced to the hobby and it grew from there. First it was wheel swaps, then it was details then it was full scale custom repaints and builds.
Me: What got you interested in customizing diecast cars and trucks?
Jay: I've always been a collector of antiques and toys. Basically anything small rare and cool. In my travels and accumulation of old matchbox that I'd come across at thrift stores or yard sales I realized that they were worth more "restored". That was my main goal at first, antiques restoration. I'm also a working musician who plays a lot of events and records a lot of music so I needed some other kind of creative outlet when I entered periods of writers block and extreme droughts of creativity. Also, money. I realized that I could make a decent little side hustle out of it and in return buy older Matchbox / Hot Wheels for my personal collection.
Me: Who was your inspiration or influence that got you into customizing Hot Wheels and other diecast cars and trucks?
Jay: I love old things. I love freak rods and fantasy rods and the whole kustom kulture movement started by Ed Roth and Rat Fink. I wanted to duplicate the rusty rat rods and mish mashed builds that I loved so much from that movement. There's something really awesome in taking something that's "pristine" and beautiful by societies standards and stripping it down, rusting it up and making it even more appealing as a rusty shit box.
Me: Do you have a background in working on cars and trucks which helps make customizing Hot Wheels and other diecast cars and trucks easier and helps with your creativity on them?
Jay: Was never a car guy as far as physically working on them. I'm pretty terrible when it comes to auto repair lol. What I love about cars is deisgn, form, function and culture.
As a fan of old stuff, cars just naturally go hand in hand with Americana, Music and History for me.
Me: How long have you been customizing Hot Wheels and other diecast cars and trucks?
Jay: Ive been seriously customizing now for about 6 or 7 years. I paint pretty much everyday.
Me: What is your specialty in customizing Hot Wheels and other diecast cars and trucks?
Jay: I'm known for my hand painted rust. It's my "trade secret". All of my cars are hand painted and hand crafted. Nothing that I do is spray painted or airbrushed. It's kind of a personal touch of mine. I don't use powders, I don't use weathering tricks. It's all brush painted by hand.
Me: What makes your customs stand out from most of the other customs out there?
Jay: Rusty lowriders with pristine tires like the real things. Most of the models of cars I work on are usually pre 1970. I'm also known for my rusty tow trucks that I build from scratch.
I also put in as much detail as humanly possible. Trims, interiors, accessories. I like to think that I put as much time and detail into everything I make as possible.
Me: Is customizing Hot Wheels and other diecast cars and trucks a hobby or a full time job for you? If it's a full time job for you, what is the name of your business? If it's a hobby, what are your social media outlets where people can view and possibly buy your customs?
Jay: It's first and foremost a hobby. I love collecting. I love displaying my collection and showing it off, but it also has evolved into a side hustle that has really helped me fund my regular everyday bills and music career. You could call it a full time job based on how many hours a week I work on my pieces. You can find me on Facebook here for my music and Instagram here for my customs.
Me: How much success have you had selling your customs?
Jay: A surprising ( to me ) amount of success. I'm at the point now where I have a private list of collectors that buy my work before I even get a chance to post them publicly for sale. To date I've easily made and sold thousands of cars. There is a guy in Ohio, who buys so many of my pieces that he has a room in his house dedicated purely to my customs. It's pretty cool that someone has that much of an interest in my work and a belief in my skills that they have become an investment of sorts for him. Makes me happy to be able to recreate or fantasy build someone's favorite cars.
Me: Is selling your customs a second income stream or just a way to fund your customizing passion?
Jay: It's definitely a second income, but it also funds the passion. When some of these cars are "only a dollar" you justify adding to your collection pretty easily lol.
Me: Which casting is your favorite to customize?
Jay: Oh man! This is like picking my favorite child. There's so many incredible models out there that there's really no "go to" for me. I collect anything VW personally, so I always get
excited to make a cool bug or bus for myself.
Me: Finally, what are your top 5 Hot Wheels of all time?
Jay: My top 5 are as follows:
1. 62 Custom Chevy Pickup with the removable surfboard
2. Redline Beach Bomb
3. Rat Bomb
4. Black wall T-Tottaler
5. Black wall A-Truckn
Me: Thank you for participating in my blog and helping spread the world of customizing Hot Wheels and other diecast cars and trucks to the general public. I appreciate you, your time and your customs.
In closing, I just want to say that what you're about to see is going to prove that customizing die cast cars and trucks is an art and it takes talent, skill, imagination, passion and creativity to make these little cars and trucks look so cool. I am very proud to say that I own quite a few of this mans customs. They are incredible works of painted art and would be awesome additions towards the ultimate collection. So, for your viewing pleasure, here are some pics of Jay Lane Customs.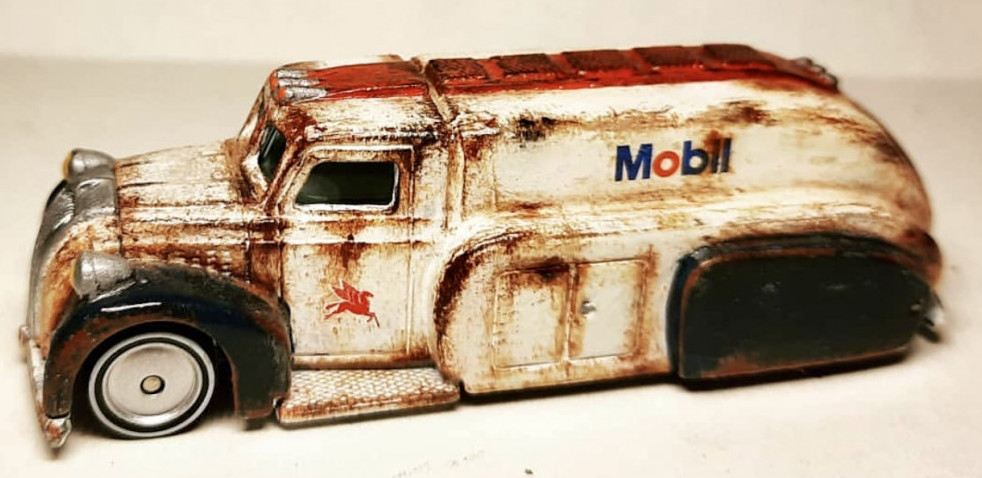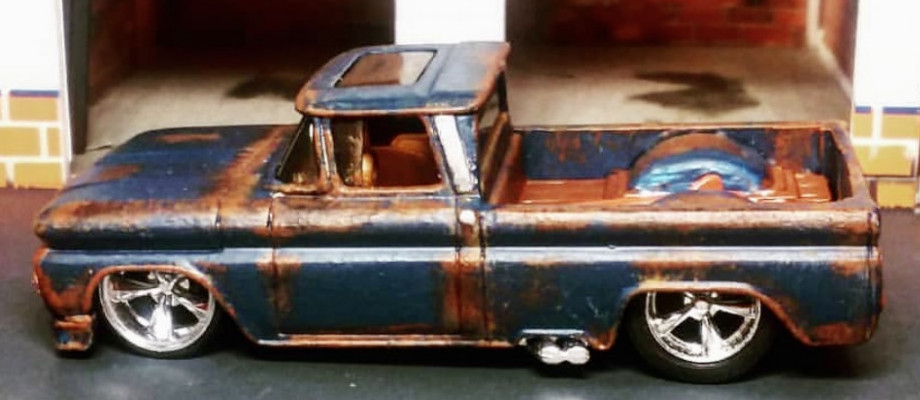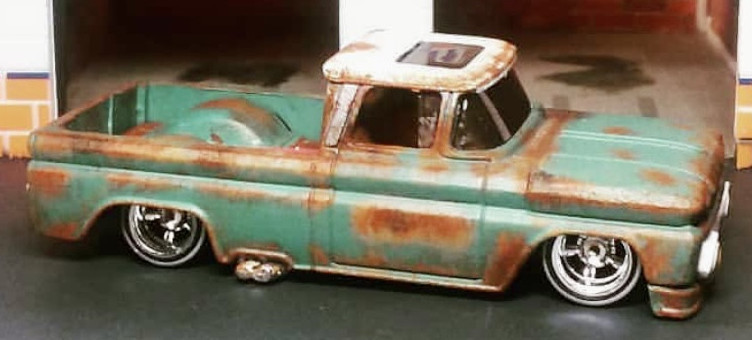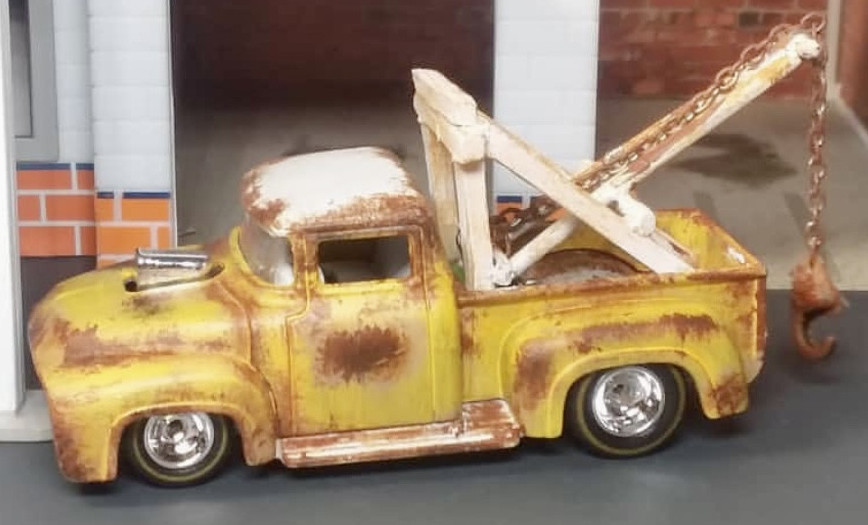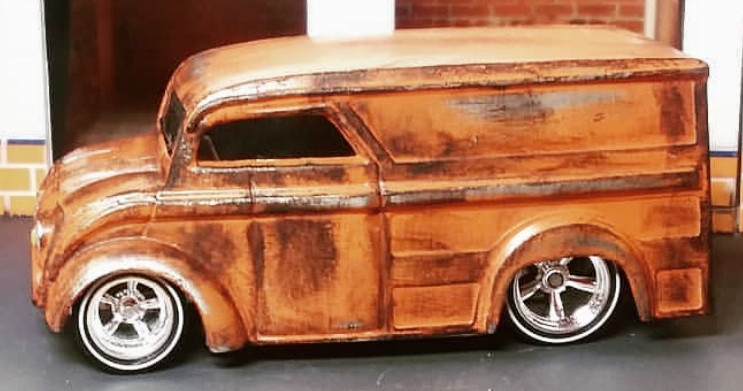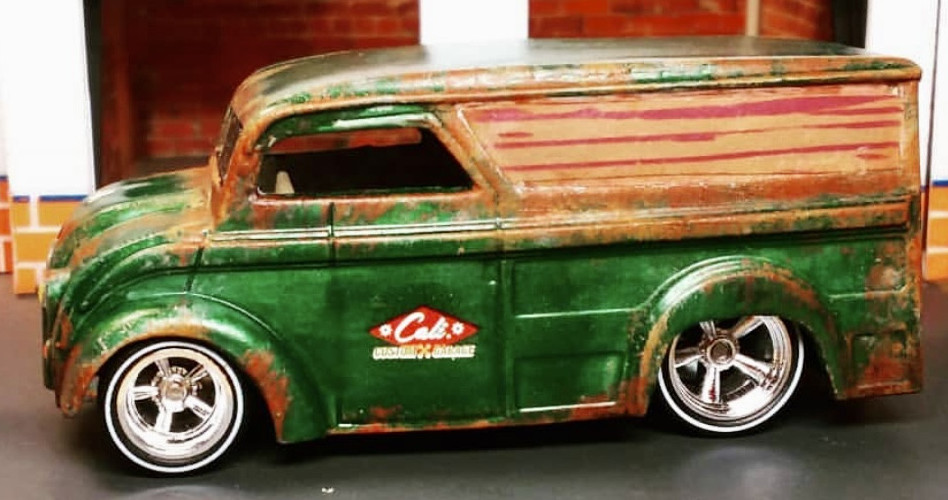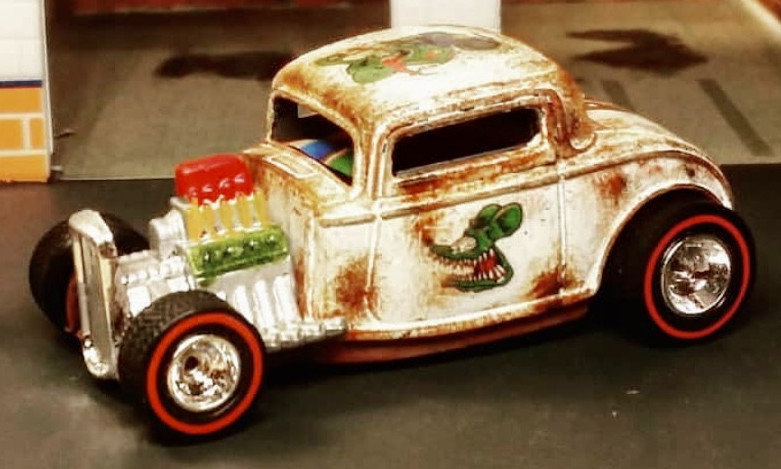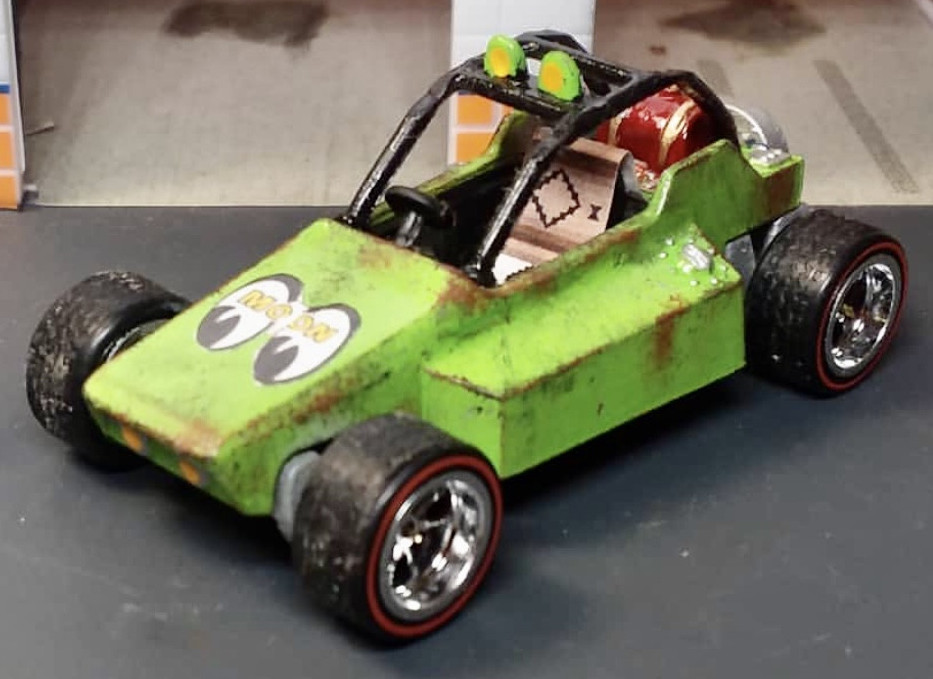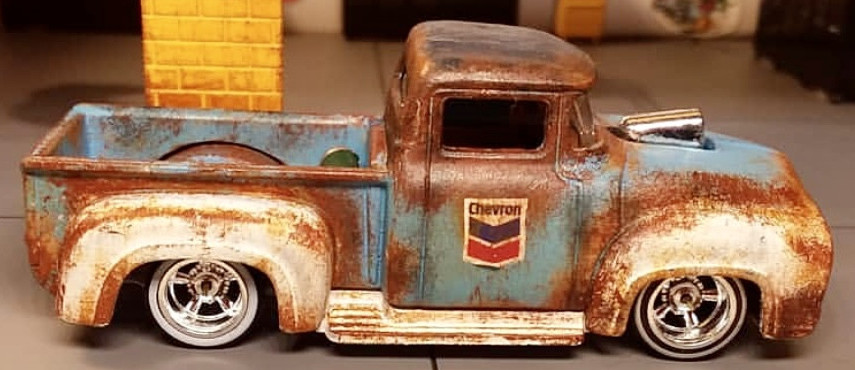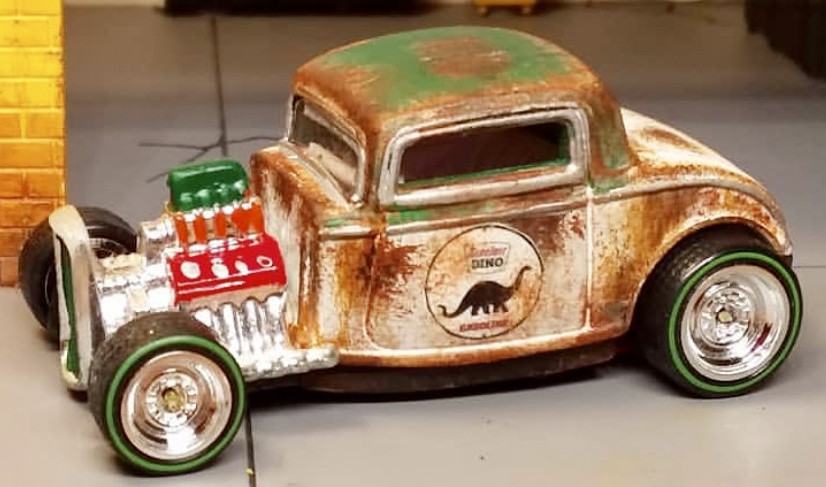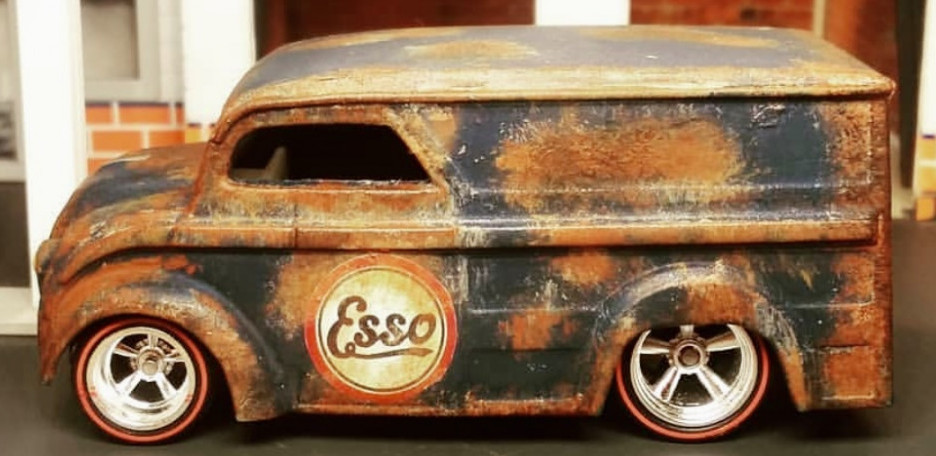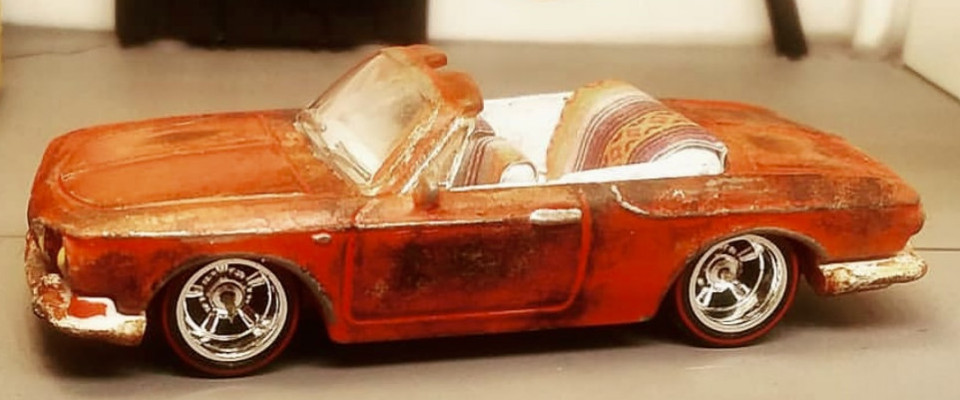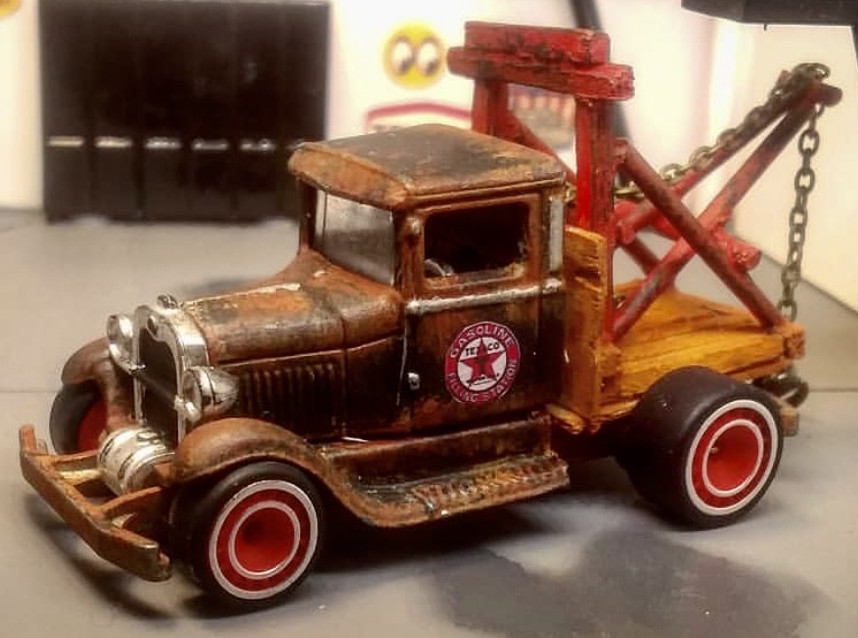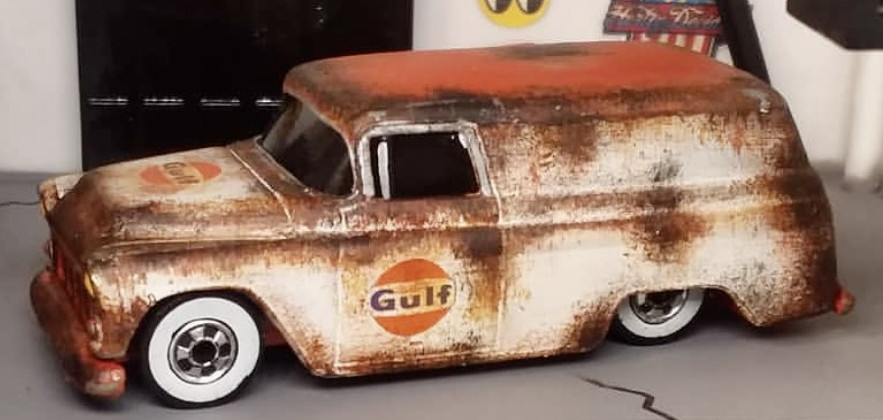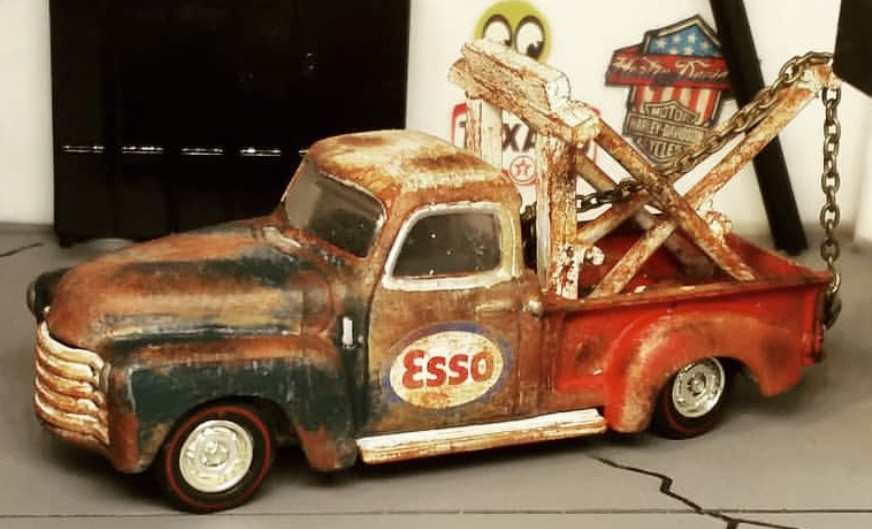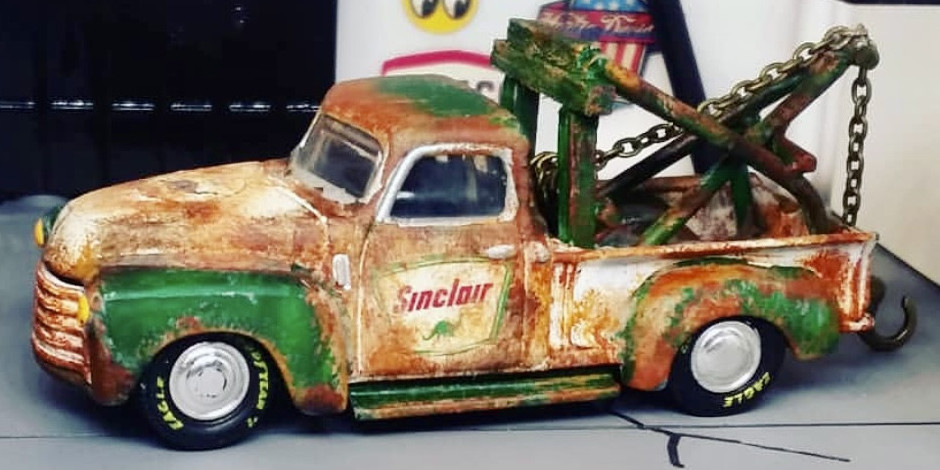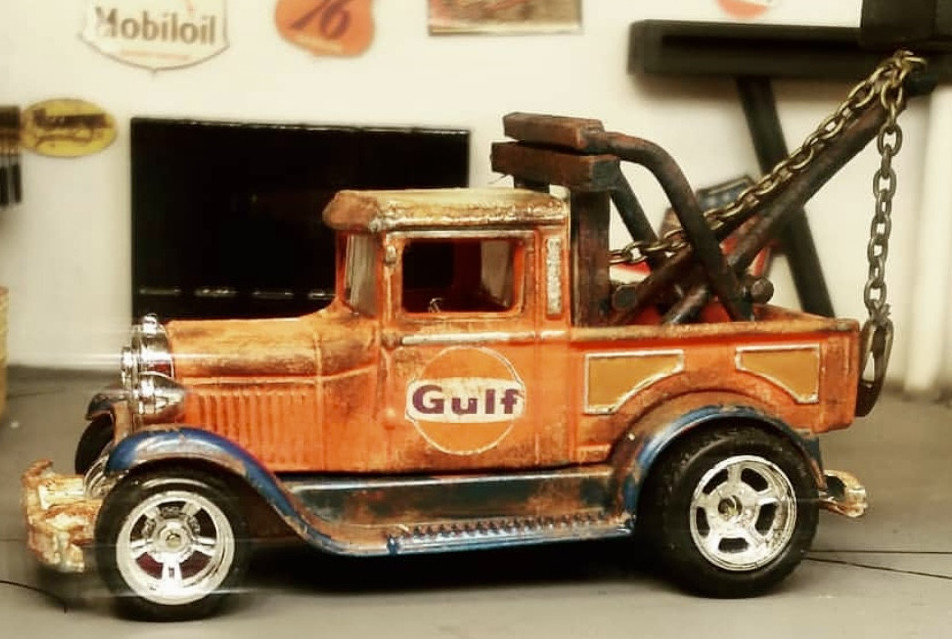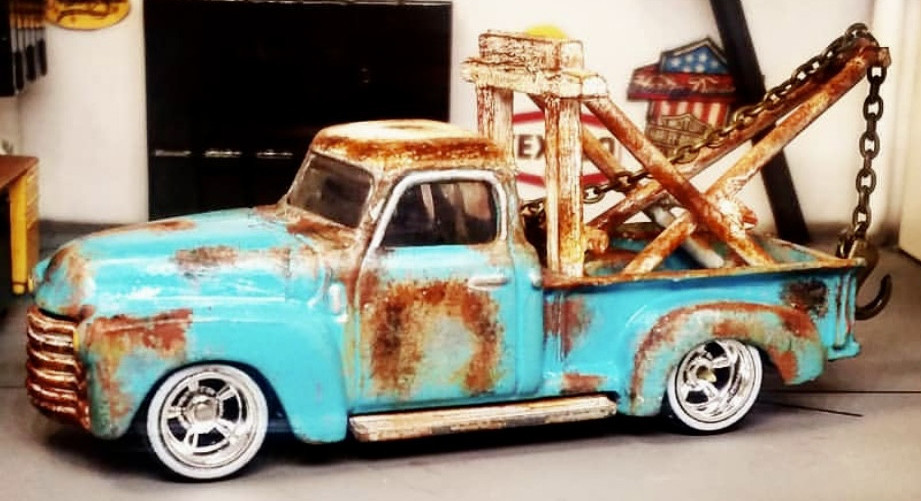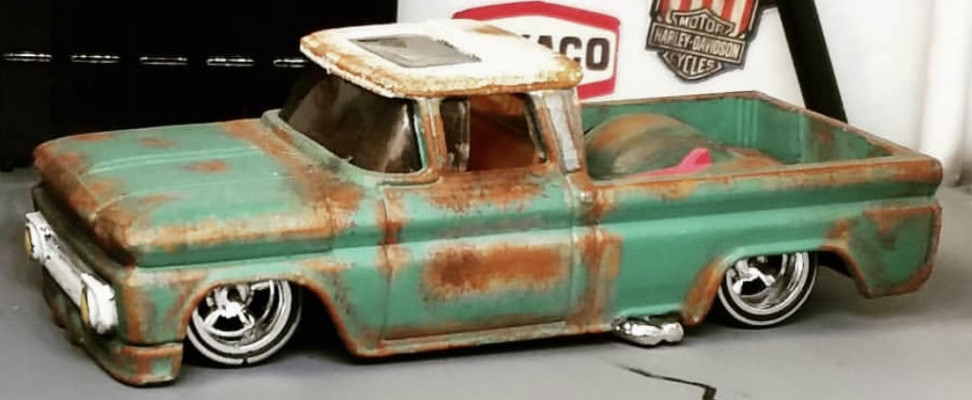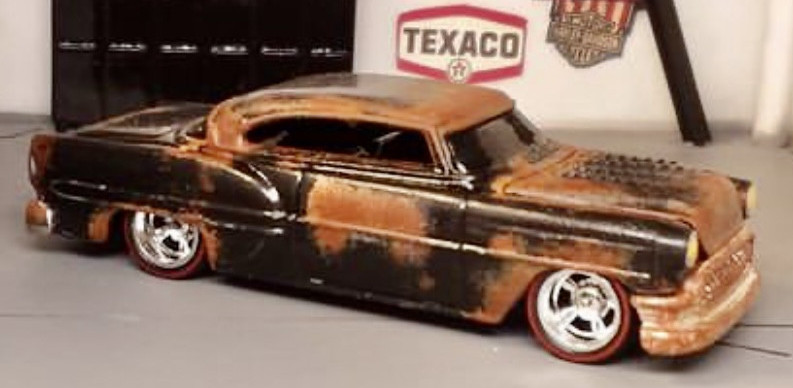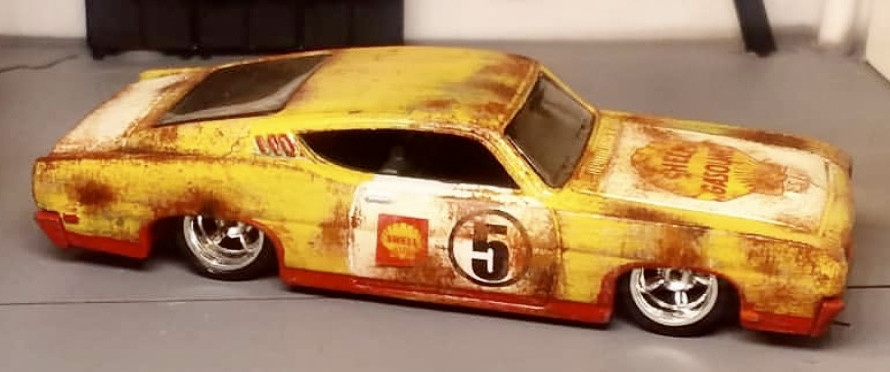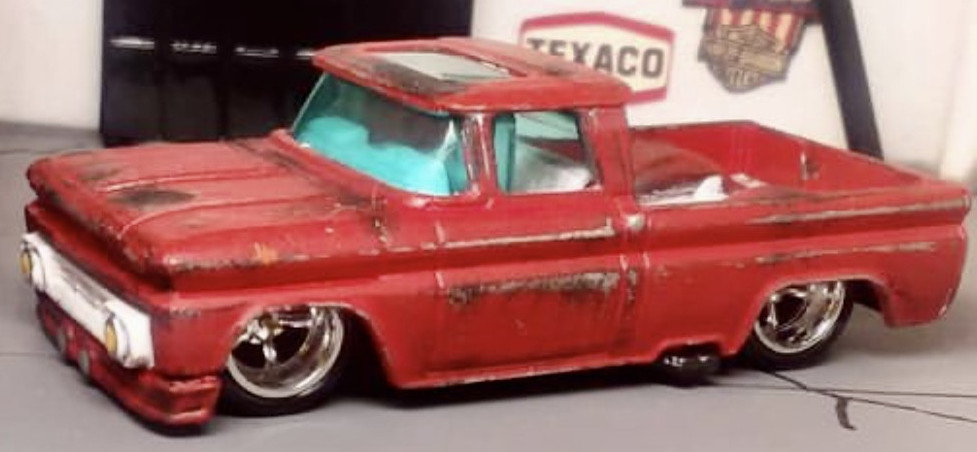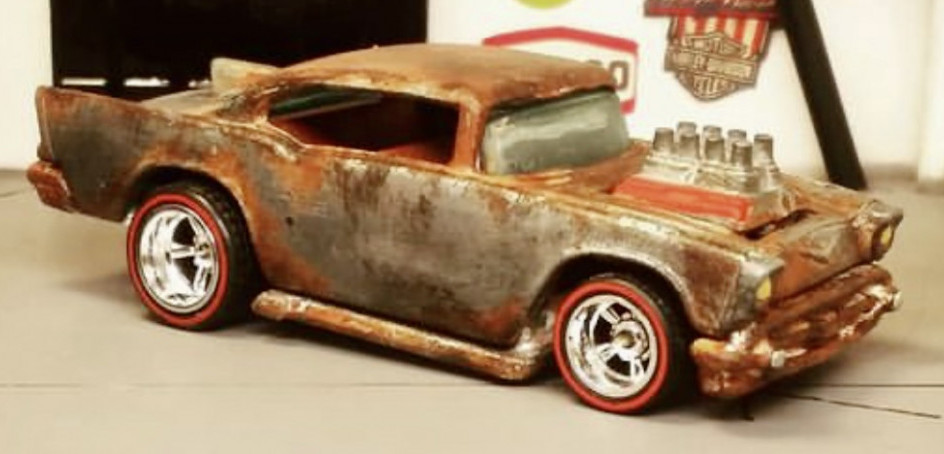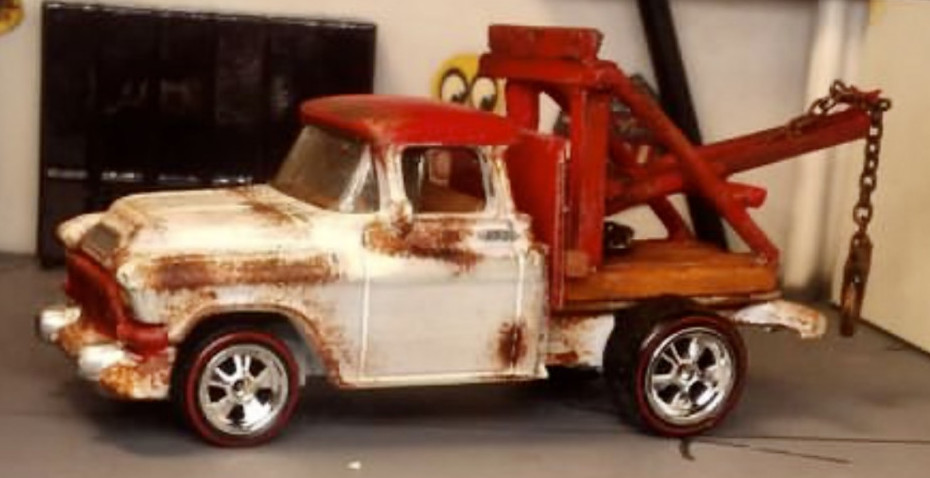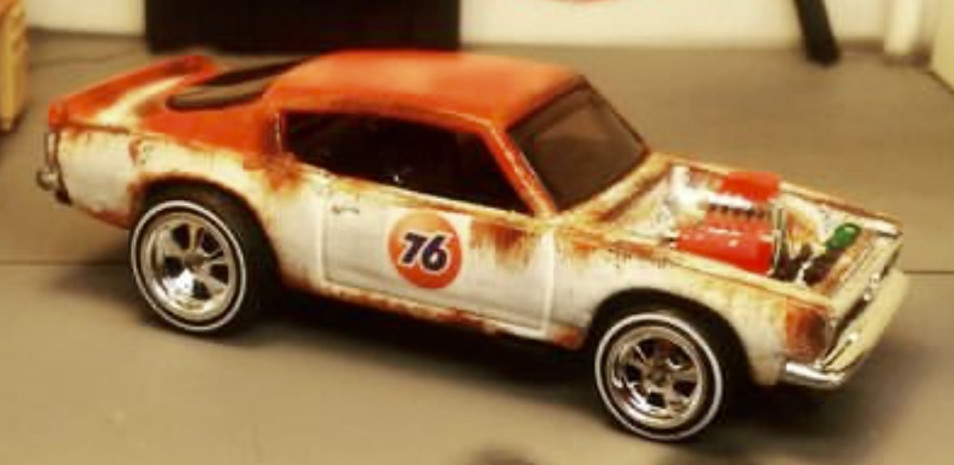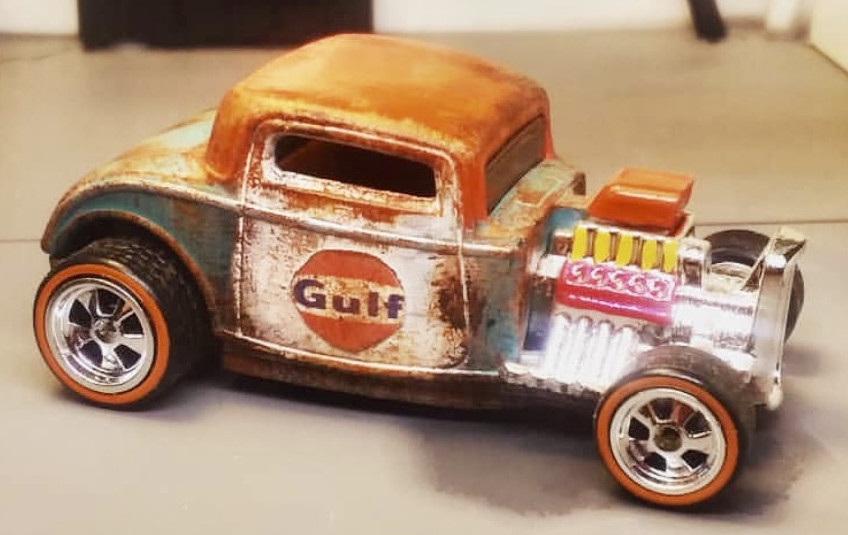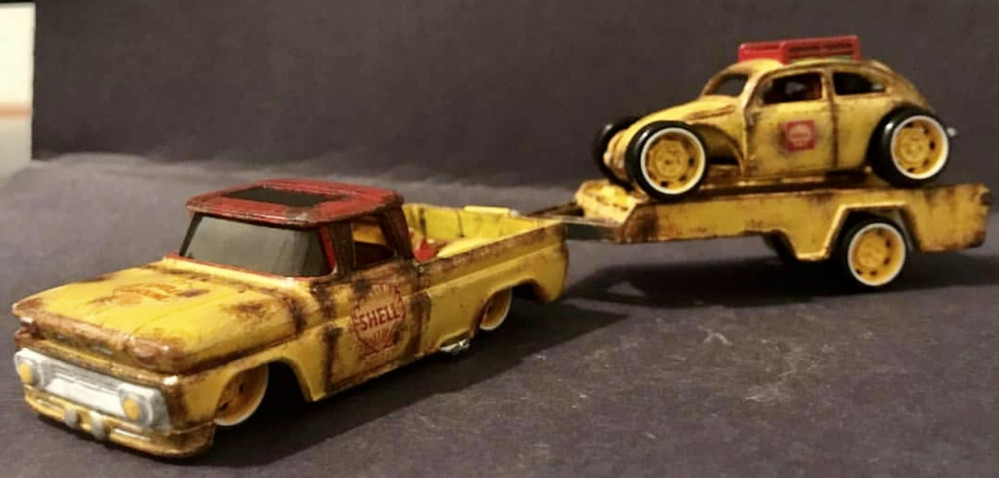 If you have any questions or comments about this interview, please feel free to contact me at SRQ Diecast.  Also check out www.srqdiecast.com for more chapters and more updates on all things die cast.