This is one of my favorite shops on Etsy.  This man is a great customizer of Hot Wheels, Matchbox and Johnny Lightning diecast cars and trucks.  He keeps things simple, by doing simple paint jobs and wheel swaps.  The results are stunning: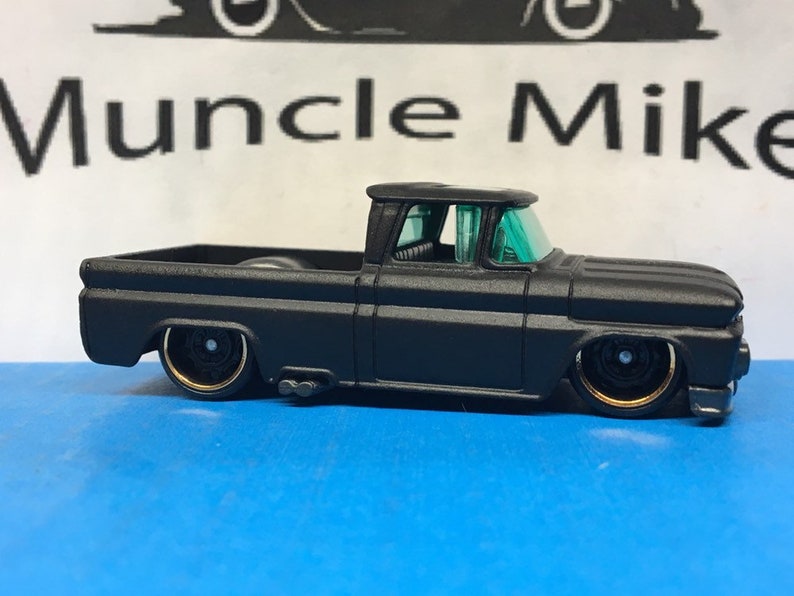 This is a Hot Wheels 1962 Chevy Pickup Custom Painted – Flat Black with real rider tires.  It comes with a money back guarantee and is shipped in it's own display case.  Cost of the item is $23.50 plus $5.67 for shipping.  In my opinion, this a very reasonable price for this custom Hot Wheels truck.
MuncleMikes
has over 500 items for sale on Etsy.  He is also on Instagram.  I'm a huge fan of his work and craftmanship.  I don't own any of his customs, but at some point, I will definitely be purchasing some to see for myself how beautiful they look in person as they do in his pictures.